Irene Perkins
June 23, 2022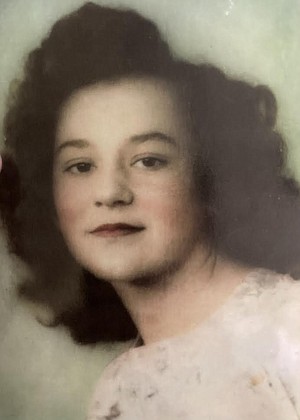 Irene Coats Perkins, age 89, of Bivins, Texas, went to be with the Lord, Monday, June 20, 2022 in a local nursing home. She was born October 23, 1932 in Queen City, Texas to Eunice Gideon and Daisy Coats. Irene was Assembly of God by faith and was a retired security guard at Morton Thiokol. She enjoyed raising puppies in her retirement.
She is preceded in death by her husband, Walter Perkins; son, Walter Douglass Perkins; two daughters, Nancy Birtcher and Deborah Plagens; grandsons, Jessie Perkins, Todd Weemes; and her parents.
Irene is survived by one son, Ricky Perkins of Bivins, Texas; daughter, Patsey Jones and husband Randy of Bivins, Texas; sister, Lois Whittington of Atlanta, Texas; numerous grandchildren and great grandchildren; and a number of other friends and family.
Funeral services will be 10:00 am, Friday, June 24, 2022 at Hanner Funeral Service with Rev. Wayne Shew officiating.
Visitation will be 6:00 pm to 8:00 pm, Thursday, June 23, 2022 at Hanner Funeral Service.
Interment will be in Bivins Cemetery.
Guest registry is available at www.hannerfuneralservice.com.