JULIENE MOTHERSHED
June 23, 2022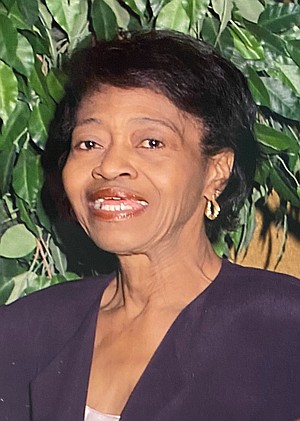 Juliene Mothershed was born July 8, 1939 in Bells, Texas to the parentage of Howard and Dorothy Mae Craven. She went to be with the Lord on June 10, 2022 in Houston, Texas.
Juliene graduated from Jarvis Christian College with a Bachelor of Science in 1960. She then went on to Texas Southern University, where she received her Masters Degree in Education. Juliene was also First Lady of Shady Grove Baptist Church, Bloomburg, Texas, during her husband's tenure. She was employed with Jarvis Christian College and she eventually retired from Houston Community College where she was an instructor.
Services will be held Saturday, June 25, 2022 at 12:00 noon at the Shady Grove Baptist Church Bloomburg, Texas with Rev. Shelby Smith officiating. A walk thru viewing will be held from 5:00 p.m until 7:00 p.m., Friday, June 24, 2022 at Coleman-Atlanta Funeral Home. PLEASE WEAR YOUR MASK.
Juliene was preceded in death by her husband, Spaesio Willard Mothershed Sr.; one son, Ronald F. Mothershed; her parents; and twin sister, Pauline Craven Boddie.
She leaves to cherish her memories - her children, Spaesio W. Mothershed, Jr., and Willa Renee' Mothershed-Smith; brother, Howard Craven, Jr.; grandsons, Sapesio W. Mothershed, III, Darryl Julian Smith, Kameron Neatale Smith; great granddaughter, Victoria Renee Smith; son-in-law, Darryl Neatale Smith; and ex-daughter-in-law, Ceretha Mothershed.
Interment: Mt. Olive Cemetery Bright Star, Arkansas under the direction of Coleman-Atlanta Funeral Home.