Mary L. McAdams
March 7, 2022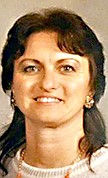 (May 17, 1944 – March 2, 2022)
Mary passed away peacefully at her home surrounded by her loving family at the age of 78. Mary was born in Boone, Iowa to Emmet and Opal Adams and has lived the last 40 years in Texarkana where she retired from Smith Blair.
Mary was preceded in death by her parents and one sister, Geraldine Adams.
Survivors include her loving Husband of 32 years, Billy McAdams, Her Daughters and Sons in Law, Karen and Shawn Plunk, Dianna and Louie Emfinger, Daughter Stephanie McAdams, Son and Daughter in law Shawn and Cyndi McAdams and son Michael Dennis, three sisters, Virginia Carpenter of Des Moines, Iowa, Lois Nelson of Kennewick, WA and Velma House of Norman, OK. along with numerous grandchildren and great grandchildren.
No services scheduled. Cremation is under the direction of Queen City Funeral Home. A Celebration of Life will be held at a later date.