ELLEN RADER
March 8, 2022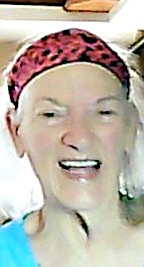 Ellen Elizabeth Rader, age 77 of New Boston, Texas passed away Sunday, March 6, 2022 in a local hospital. Ms. Rader was born October 17, 1944 in Stephenville, Texas. She was a Housewife and preceded in death by her husband, James Rader and a grandchild Emeline Alise Hayes.
She is survived by a son and daughter in law, Kevin and Patricia Rader of Tyler, Texas, a Niece, Ronda Canaday of Redwater, Texas, grandchildren, Daniel and Brooke Hayes and great grandchild, Gavin Hayes and a number of other relatives and friends.
Graveside services will be held at 1:00 P.M., Thursday, March 10, 2022 in Read Hill Cemetery, New Boston with Bro. Steve Minter officiating. Interment will follow under the direction of Bates Rolf Funeral Home, New Boston, Texas.
There is no set visitation.
Online registration may be made at www.batesrolffuneralhome.com.