Calvin Ray Smith
March 30, 2022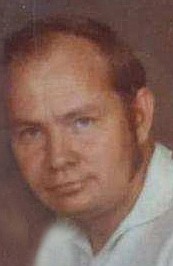 July 13, 1944 - March 23, 2022
Calvin Ray Smith, of Texarkana AR, went to be with the Lord on March 23, 2022. He passed away peacefully with his immediate family by his side.
Calvin was born in Russellville, AR, on July 13, 1944, to John and Lena Mae Smith. Calvin's family moved to Lubbock TX shortly after and Calvin was raised there.
He is survived by his loving wife of 43 years, Jacqueline S. Smith of Texarkana AR; sons Tracey Smith of Texarkana AR, Terry Smith and wife Lara of Flint TX, and Tommy Smith and wife Abbi of Texarkana AR; grandchildren Joshua Smith, Caleb Smith, and Cullen Smith; step grandchildren Evan Reel and Olyvia Davis; sister Lena Mae Strenzel of Michigan; brother Jerry Smith of Texarkana TX; sisters-in-law Betty Smith and Sonja Smith of Texarkana TX, and Vera Smith of CO, many nieces nephews, cousins, and friends; special friends Sharon and Bob Kidd and Tony and Val De Leo of WA.
He is preceded in death by his parents; brothers William Smith, Charles Smith, James Smith, Milton Smith, and Raymond Smith; sister Ruth Brothers and husband Dick; a beloved granddaughter, Amelia Smith; and brother-in-law Keith Strenzel.
The family wishes to thank Dierksen Hospice staff nurses Amanda, Connie, Wendy, and Sakina for all of their compassionate help, Dan for counseling with the family, Pastor Trotter for special ministry with Calvin every Thursday, and David Hudson for reading Scriptures and being his friend.
A celebration of his life will be held at Smith Park in Texarkana AR on April 9, 2022 beginning at 12pm. Guests are welcome to stay as long as they would like.