CORA ROPER
March 30, 2022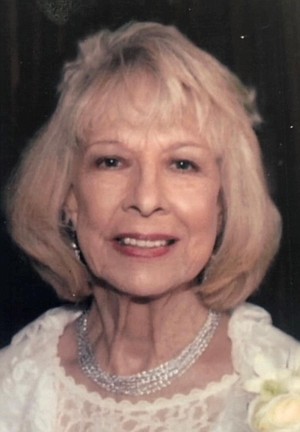 Cora "Corie" Mae Roper was born October 22, 1933, in Shady, AR, where she grew up and graduated from Mena High School. Corie was from a family of nine children. She met her future husband, Jack Roper Sr., while they were working at the Red River Army Depot in Texarkana. They were married for 14 years and were blessed with three children.
While raising their children, Corie worked in administration for Sun Oil Co., Fina Oil, and as a legal secretary at Southern Methodist University School of Law. In her later years, she lived in close proximity to her family. Corie has exemplified remarkable courage, strength, and optimism. Her life verse is Isaiah 43:1 "…Fear not; for I have redeemed thee, I have called thee by thy name; thou art mine." Corie loved people, coffee, and all things white and pink. She spoke often of the beauty God had created. She loved to capture this beauty when painting and reading other's creative works. Now Corie is in the presence of her Lord and Savior, Jesus Christ, and is joyfully reunited with her loved ones.
Corie is survived by her daughters: Montie Verett and husband Matt, and Christi Johnson and husband Neal; son: Jack Roper Jr.; grandchildren: Brady Verett, Taylor Thompson and husband Will, Dustin Holley and wife Amelia, and Noah Johnson; and great-grandchildren: Tripp and Zachary Thompson. She was preceded in death by her husband: Jack Roper Sr.; and her parents: Robert E. and Effie Isobel Lawrence of Mena, AR.
Graveside services will be held at 1:00pm Saturday, April 2, 2022, at Chapelwood Memorial Gardens, 826 N Kings HWY, Nash, TX, 75569.
Visitation for family and friends will be held from 5:00pm to 7:00pm Friday, April 1, 2022, at Reflections at Rest Haven Funeral Home-Rockwall, TX. Services are under the direction of Rest Haven Funeral Home-Rockwall, TX.