HELEN McFARLIN
March 30, 2022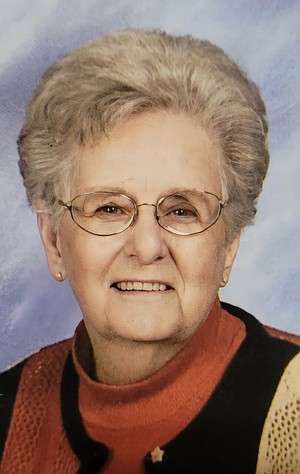 We are extremely saddened to announce the passing of one of the Lords faithful servants, Helen Rae McFarlin. She passed away peacefully surrounded by her family March 28, 2022 at the age of 91.
She was preceded in death by her sisters Maggie Autrey and Kay Slaton and one brother John Lois Boatman and her parents Leslie and Katy Boatman.
Helen was a devoted sister, wife, mother, grandmother, and great-grandmother. She is survived by her daughter and son-in-law Becky and Ricky Ponder; two granddaughters Courtney Ponder and fiance Garrett Larsen and Jessica and Bryce Haugh; six great grandchildren: Austin, Madison, Tanner, Ryder, Rhett, and Rustin; one brother James Boatman and two sisters Dean Autrey and Mary Sterling. All of whom will deeply miss her witty sense of humor and excellent cooking.
Helen loved to work in the yard and travel with her sisters and family, but most of all she loved her church. She was a member of Richmond Road Baptist Church for 49 years, where she taught Sunday School for many years. She would spend all week preparing for her lessons. When Helen no longer had the strength to serve the Lord physically she devoted her resources to helping others. In honor of this her family is asking that in lieu of flowers, donations be made to Texas Scottish Rite Hospital for Children https://scottishriteforchildren.org/
Please join us in celebrating her life. A memorial service will be held Saturday, April 2nd at 11:00 A.M. at Richmond Road Baptist Church, Texarkana, TX, with Brother Bobby Fischer officiating.
We would like to especially thank Hospice of Texarkana for their wonderful care!
Condolences may be left at www.eastfuneralhomes.com.