HILLARY HUBBARD-HENTHORNE
May 11, 2022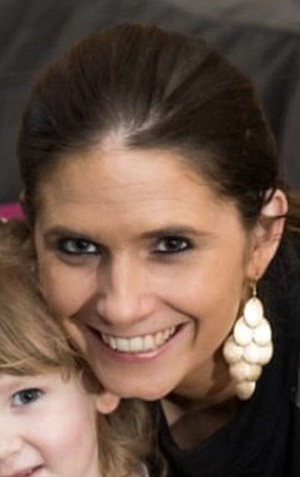 Hillary Jacqueline Hubbard-Henthorne, of Bella Vista, AR, passed away unexpectedly on May 5, 2022. She was born March 13, 1984, in Texarkana, TX. Hillary was a 2003 graduate of Arkansas High School. She went on to blaze the world of graphic design with two degrees from The Art Institute in Dallas, TX.
Hillary was a talented artist and enjoyed her fast paced career creating for Fortune 500 companies including JCPenney and Wal-Mart. Hillary loved her family and was strikingly beautiful inside and out.
Hillary was preceded in death by her Daddy, Rusty Hubbard and her beloved Aunt, Jean Thomas. She is survived by her husband, Joshua Henthorne. She is also survived by her mother, Ruthie Hubbard and sister, Heather Hubbard Jordan, and her husband Josh and their children, Jackson and Addison. Hillary is survived by Bill and Pat Hubbard of Texarkana, AR, as well as Keith and Terri Hubbard and extended family.
We will miss her beautiful smile more than words can say.
Family and friends will gather for a Celebration of Life in her honor with her cousin, Marty Hill, presiding at Chapelwood Memorial next to her Daddy on May 14 at 11am.