WILLIAM BOBO
May 17, 2022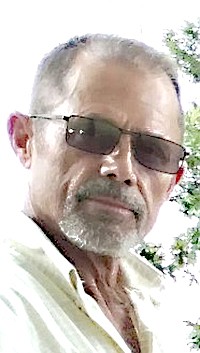 William "Bill" Emory Bobo, age 66, of Texarkana, Texas, passed away Thursday, May 12, 2022.
He was born August 16, 1955, the son of Allen Bobo and Wilda Mae Pullen Bobo. He was preceded in death by his parents; his sister, Betty Howell; and his aunts, Claudia Cogburn and Juanita Crawford.
Bill was a United States Navy veteran and was employed with DK Concrete for eight years where he always enjoyed working with his co-workers. He also enjoyed going to antique stores searching and collecting many items over the years that he has shared with his family and friends. His greatest enjoyment in life was riding his motorcycle, which he spent many hours riding every chance he got. Bill dearly loved his family, especially his daughter, who he nicknamed "Onie Mae" and his grandchildren, who loving referred to him as "Papaw Kack". He would do anything he could to take good care of his "Onie Mae" and his grandchildren, making sure they always had what they needed. Papaw Kack will be deeply missed by all who knew and loved him.
He is survived by his daughter, Brooke "Onie Mae" Lambert of Hope; his grandchildren, Madelynn, Jayton and Luke; his forever partner, Carrie Phillips of Texarkana, Texas; his nephew, Chad Howell, his niece, Shannon McClure; several cousins, extended family members and a host of wonderful friends.
Funeral services will be at 3:00PM, Thursday, May 19, 2022, in the Smith Family Funeral Home Chapel, Glenwood with Bro. Jeremy Graves officiating.
Visitation will be Thursday, 1:30PM-3:00PM.
Interment will be in Black Springs Cemetery.
Pallbearers will be Daniel Kirkland, Sam Foster, Mark Lowery, Luke Lowery, John Denver and Chad Howell.
Honorary pallbearer will be Jim Cogburn.
Guest registry is at www.smithfamilycares.com.