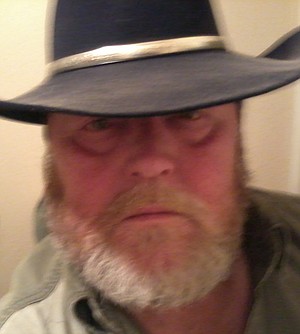 Joe "Cowboy" Michael Bowman, age 64, of Texarkana, Arkansas passed away on Tuesday, May 17, 2022. Joe was born August 4, 1957 in Ashdown, AR. Mike loved fishing and hunting as well as gardening and growing his vegetables. Loved his grandchildren and enjoyed working in his shop and making things.
Preceded in death by his parents Billy and Joyce Bowman and a sister Carolyn Yandell.
Survived by one son and daughter-in-law Steven and Nicky Bowman of Tyler, TX.; one brother John Bowman of Ashdown, AR.; one sister Pam Basham of Texarkana; four grandchildren Adelynne Bowman, Hurley Tate, Hudson Tate and Brodie Joe Bowman. Plus numerous nieces, nephews and other family.
Graveside funeral service will be 10:00 A.M. Friday, May 20, 2022 at Wilton Cemetery with Rev. Tommy Keister officiating.
Family will receive friends from 5 to 7 P.M. on Thursday, May 19, 2022 at East Funeral Home-Downtown.
Fond memories and expressions of sympathy may be shared at www.eastfuneralhomes.com for the Bowman family.