ETHEL BROWN
September 4, 2022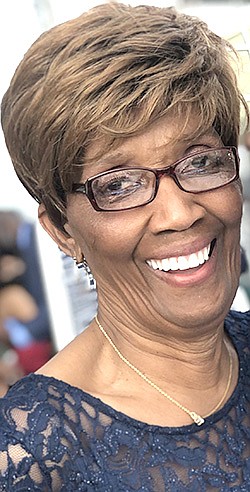 Ethel Brown, 80 of Texarkana, TX passed away peacefully on August 29th, 2022. Mrs Ethel was born July 9, 1942 in Hooks, TX. Her Parents were Tom Martin and Ocie Waites of Hooks, TX. Mrs Ethel married Carl Brown and she spent her working years as a rural postal carrier for the City of Nash, TX. In her free time, she enjoyed traveling, shopping, church, and spending time with her grandchildren.
Left to cherish her memory are her son Donald Brown and his wife Tosha of Texarkana, TX; her daughter Cheryl Crockett and her husband Randal of Van Alstyne, TX; her brother Luther Waites (Oletha) and her sister Pinkie Houff (Jessie); 3 grandchildren Chasiti Barnett (Brandon), Megan Carey(Greg), and Kelsie Brown and 2 great-grandchildren Kylen Brown and Blaire Barnett, as well as several longtime friends.
Services will be Tuesday September 6, 2022, at 11:00 AM at Macedonia Baptist Church and burial will be at Chapelwood Memorial Garden under the direction of Haynes Mortuary. Visitation will be Monday September 5, 2022 from 5-7p at the Mortuary. Online registration is available at www.haynesmortuary.com.