MAROLIN GARDNER
September 16, 2022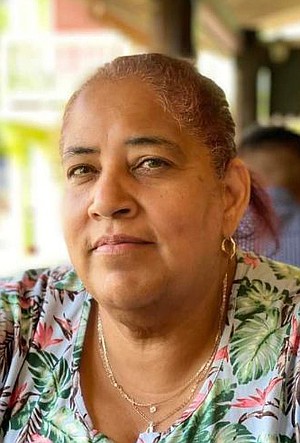 Marolin Elizabeth Gardner was born August 3rd, 1959 to Frank Gillett and Kathleen Carcamo. She went to be with the Lord on September 2, 2022. She was reunited with her beloved husband David Gardner and parents in heaven.
She left behind her children, grandchildren, nieces, nephews, brothers, sisters, and many friends.
She was a devoted Christian and a praying woman, a loving mother, mother-in-law and grandmother. She will be greatly missed by her family and all the people she touched throughout her life.
Visitation will be Friday, September 16, 2022 from 6:00-8:00 PM at 2900 Forest Ave. Texarkana, AR.
Funeral Service, Saturday, September 17, 2022 at 2:00 PM First Assembly Of God — Lighthouse Ministries 3401 West 7th Street Texarkana, TX. with Pastor Joshua Lee, Officiating/Eulogist. Burial at Chapelwood Gardens Mausoleum 1001 North Kings Highway Texarkana, TX. under the Direction of Jones Stuart Mortuary.