JOE BURKE
September 23, 2022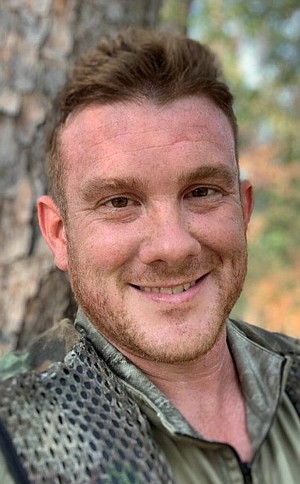 Robert Joseph Burke, age 40, of Texarkana, Texas, passed away on Thursday, September 15, 2022, in Abilene, Texas.
Joe was born February 8, 1982, in Texarkana, Texas. He was a former employee of Red River Army Depot and had recently moved to Abilene to work for NexTier in the oil industry. Joe loved hunting, listening to music, being outdoors and enjoying nature. Deer season was his favorite time of year. Joe's best moments were spent driving the Ranger around the deer lease. He adored his dog Cuda, his treasured pit bull.
Joe was preceded in death by his father, Ray Burke and his grandfathers, John Columbus and Bobby Burke.
Survivors include his mother, Cindy Burke; his fiancé Amy Rogers; two grandmothers, Virginia Columbus and Judy Burke; one aunt, Sharon Felps and her husband Rusty; two uncles, Vincent Columbus and wife Rhonda and Steve Columbus and his wife, Stephanie; two special friends, Charlie Moulton and David Moulton; and many other cousins and friends.
A Memorial Visitation will be held from 4:00-6:00 PM Saturday, September 24, 2022, at Chapelwood Funeral Home.
In lieu of flowers, donations may be made at www.passionforpooches.org.