JUAN HOUFF JR.
September 23, 2022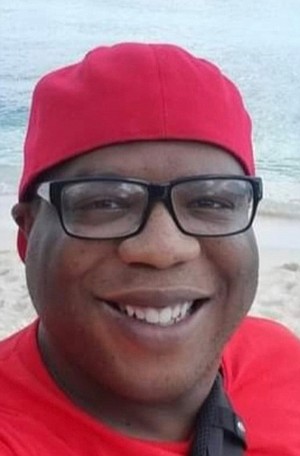 Juan Morris Houff, Jr. (Lil Juan) was born on July 6, 1985 to Janet and Juan Houff, Sr. of Texarkana, TX. Juan grew up playing various sports, the piano, and soaking up as much DC Comics as possible. He went on to play percussion before graduating from Liberty-Eylau High School in 2003. After high school, Juan became a jack of all trades: a Batman aficionado, anime enthusiast, tech guy, fitness instructor, and security guard, but he found his true passion in the kitchen. He honed his culinary skills, recently graduated with honors from Texarkana College with a degree in Culinary Arts in December 2020 and went on to become the Executive Chef for The Arnold Companies. Juan valued hard work and had a strong work ethic. More than anything, Juan was committed to celebrating life and loved people – he was a friend to many, a loving son, brother, and a source of light to anyone who crossed his path.
Juan accepted the Lord and Savior Jesus Christ as his personal Savior at a young age and united with the Hickory Hill Baptist Church of Nash, Texas. He was a Christian and still attended Hickory Hill with his family. As he helped others in life, in death he offered the gift of life by being an organ donor.
Juan gained his wings on September 17, 2022. His family is blessed that the Lord loaned him to them for 37 years and 73 days. He was preceded in death by his grandparents, Alice and Bobby Demings, great-grandmother, Fannie Hall, and great-grandparents, Febline and Holland Demings, Sr.
Visitation for Mr. Houff will be Friday from 5-7PM at Haynes Mortuary. Funeral service will be 11AM Saturday, September 24, 2022 at Hickory Hill Baptist Church. Online registration www.haynesmortuary.com.