Bonnie Marie Heldt
September 27, 2022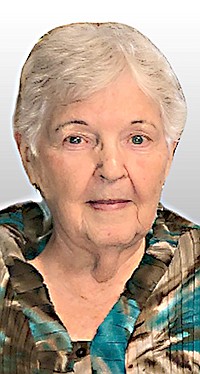 Bonnie Marie Heldt, age 89, of Atlanta, Texas, went to be with the Lord, Saturday, September, 24, 2022 in a local nursing home. She was born January 4, 1933 in McNab, Arkansas to Charles and Reba Erwin. Bonnie was a member of Atlanta Church of Christ and she enjoyed playing bingo at the Wesley House.
She is preceded in death by her husband, Leon Heldt; brothers, Howard Erwin, Ed Erwin, Ralph Erwin; sister; Ernestine Cowling; and her parents.
Bonnie is survived by two daughters, Glenda Waller and husband Bill of Atlanta, Texas, Kathy Raney of Texarkana, Texas; grandchildren, Austin Waller and wife Jacie, Dustin Waller and wife Ashley; great granddaughter, Emma Waller; special sister in law, Betty Lou Howell; and a number of other family and friends.
Funeral services will be 11:00 am, Wednesday, September 28, 2022 in the Hanner Funeral Service Chapel with Epifanio Carranza officiating.
Visitation will be 10:00 am to 11:00 am, before the service.
Interment will be in Laws Chapel Cemetery.
The family would like to thank Wesley House, Rose Haven Retreat and Heritage Hospice for their kindness and care.
Guest registry is available at www.hannerfuneralservice.com.