Dennis Fuller
September 27, 2022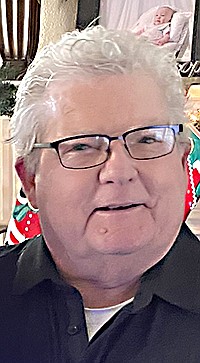 Dennis Larry Fuller of Stamps, Arkansas joined our Father in Heaven on September 24, 2022 at the age of 73. Dennis was born in Camden, Arkansas on June 19, 1949. He cherished family and this beautiful state, and he made his home in Arkansas a world that everyone who met him wanted to live in. Dennis Fuller was a spirited life-giver and a genuine lover of people, and he never met a stranger.
His vibrant life impacted so many and was influenced strongly by his dear family. Dennis was preceded in death by his mother and father, A.G. Fuller, Sr. and Sybil Manasco Fuller, and his brother, A.G. Fuller Jr. He is survived by his high school sweetheart and precious wife, Jeannie Bright Fuller, who was the most dazzling star in his entire sky. They share two beloved daughters, Dennise Fuller Franklin and Ginger Fuller Braun and husband Chris Braun, and his parents-in-law, David and Evelyn Bright. Dennis is also survived by his big sister and lifelong best friend, Judy Fuller Willcox. His world revolved around being a doting and fun grandfather to Carson and Cameron Braun and Carlee and Kayleigh Franklin. Dennis was also surrounded in life by several adoring nieces and nephews, and countless friends.
As a star track runner for Stamps High School, Dennis possessed an innate love for athletics. He was a passionate Razorbacks fan, and enthusiastically supported the Muleriders at SAU games. When he wasn't cheering on his teams and grandkids, he was managing the insurance agency he'd built with his number one teammate, Jeannie. Den and Jeannie were devoted to going above and beyond meeting the needs of their clients, who so often became their dear friends. They valued their opportunities to help others, which always spurred him to work even harder. To further demonstrate God's love, Dennis served as the President of his Sunday School Class at First United Methodist Church in Magnolia, Arkansas. He loved fostering an environment of learning, enjoyed growing his relationship with the Lord, and heartily appreciated his church family.
Dennis's kind heart was only barely eclipsed by his sense of humor. He was the life of the party, and if it wasn't officially a party, he made it one! He was merrily mischievous and constantly made people belly laugh at his tall but true tales. We are grateful for our time here with Dennis Larry Fuller and can only imagine the glorious time he and God are having together now.
Pallbearers for Dennis will be Kim Reeves, Charley Bright, Mike Rowe, Dr. Joe Bussell, John Michael Haynes and Randy Pearson. Honorary pallbearers will be Chris Braun, his son-in-law; David Ray Bright his brother-in-law; Christopher R. Willcox his nephew; and Don Davis, his friend.
Funeral Services will be held on Wednesday, September 28, 2022, at 2:00 p.m. at A. O. Smith Funeral Home Chapel with Reverend Gary Maskell officiating under the direction of A.O. Smith Funeral Home of Stamps, Arkansas. Interment to follow at Bodcaw #1 Baptist Cemetery in Bodcaw, Arkansas. Visitation to be held on Tuesday, September 27, 2022, from 5:00 p.m. to 7:00 p.m. at A.O. Smith Funeral Home Chapel.
Memorials may be made to St. Jude Children's Research Hospital 262 Danny Thomas Pl, Memphis, TN 38105.