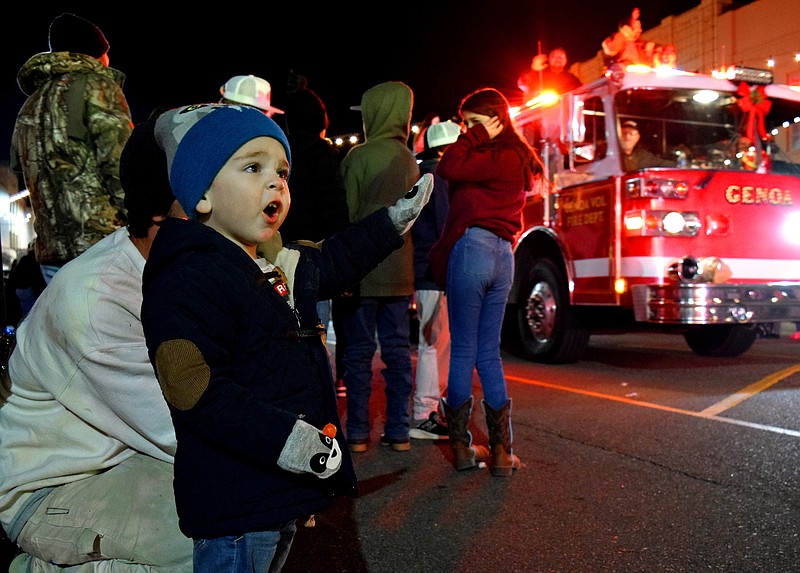 39th annual Christmas Parade | Monday, Dec. 4, 2023
GENOA, Ark. -- Genoa Central sought revenge on their home floor in a rematch against Arkansas High after dropping the previous encounter three weeks prior, thi…

LSU quarterback Jayden Daniels is the unanimous pick as Associated Press Southeastern Conference offensive player of the year, while Mississippi State lineback…

A showdown started Monday in Dallas over whether Gov. Greg Abbott and two state agencies should be held in contempt of court for failing to make needed improve…
GENOA, Ark. -- Genoa Central sought revenge on their home floor in a rematch against Arkansas High after dropping the previous encounter three weeks prior, thi…

LSU quarterback Jayden Daniels is the unanimous pick as Associated Press Southeastern Conference offensive player of the year, while Mississippi State lineback…

Ohio State's Kyle McCord and Oklahoma's Dillon Gabriel led a parade of quarterbacks into the transfer portal Monday, the first day of a 30-day window football …
Are your evergreens turning yellow or brown? The symptoms could indicate a problem, but chances are they're just part of the trees' seasonal aging process. Clo…

It may seem like some people are natural born neatniks and others are hardwired to create clutter. But experts say that's just not true.

Nothing says the holidays like a poinsettia. This year, try some new ways to display this festive plant.