Two Arkansas High School automotive students proved their prowess in automotive refinishing, bringing home gold and silver awards at the SkillsUSA competition April 11 in Hot Springs, Ark.
Senior Cortland Adcock won a gold medal, with sophomore Jared Hill garnering the silver.
Cortland will compete in the 53rd National SkillsUSA competition June 19-24 in Louisville, Ky.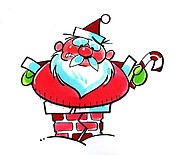 CTE Teacher Anthony Bennett, who's brought students to the competition since he began teaching the program at AHS in 2013, said he's confident in Cortland's abilities to win at the national level.
"We're planning on him winning," Bennett said. "I've got big expectations for Cortland."
To prepare for the competition, the students practiced painting fenders, along with welding, sanding, rebasing and giving estimates on vehicles. They also studied for the Automotive Service Excellence test specific to the automotive refinishing industry.
They have worked all year on two project vehicles in the program's garage-a 1940s Ford coupe and a 1973 Ford Maverick. They are due for completion in the next couple of weeks, Bennett said, and working on them effectively prepared the students for the state event.
The competition consists of five parts: feather edge, prime and block; sealer, base coat and clear coat application; vehicle estimate; the ASE test; and a color identification test.
Cortland and Jared have been interested in vehicle restoration for a while, and said it's something they enjoy.
"I've always loved vehicles, and I have a truck of my own," Cortland said of his 1994 Chevrolet. "I've always wanted to work on it myself and properly do it because it saves tons of money rather than send it to body shops and all that. So I took the course to learn more about automotive refinishing and collision-just working on vehicles, period."
This is his third year in the program, and Jared's first.
"I really like classic vehicles," Jared said. "I like putting everything together."