TEXARKANA, Texas - Story after story tells how "J.J. the Mailman" has shown the people on his route a rare kind of neighborly kindness that goes far beyond customer service.
U.S. Postal Service carrier J.J. Jordan personally welcomes newcomers to the neighborhood. He checks on his customers when get-well cards signal they are sick. He comforts them when they are mourning. He embraces them. He prays with them. And on Friday, they celebrated his 39th service anniversary and pending retirement by returning the love.
At a Clear Creek Drive home on Jordan's route, a group of neighborhood fans gathered to surprise him with a reception to show their appreciation. Hostess Rendi Wiggins had decorated with balloons and had hot apple cider and postal-themed cookies, some made with the image of Jordan's face, ready for the dozens who came.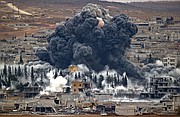 Jordan and his wife, Amy, arrived to applause, smiles and hugs all around. He immediately began to put faces together with street addresses, asking about attendees' children and commenting on their yards.
"I don't know if y'all can tell, but I love you," he said.
To judge from the stories about Jordan - everybody had one - they indeed can tell.
No one can drive past Jordan without getting a smile and a wave, and he carries plastic bags to wrap around packages when it rains. When Becky Ponder's 88-year-old mother is home alone, Jordan hand-delivers the mail to the door so she will not have to walk to the mailbox.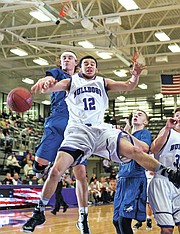 Wiggins' card to her mom this Mother's Day did not have quite enough postage, so Jordan added what was needed.
When Belinda Hutchison lost her car keys on the street, it was Jordan who got the word out around the neighborhood and returned them to her once they were found.
Linda Larey remembers how warmly Jordan would greet her then 3-year-old grandson when the school bus and the postal truck arrived at her home at the same time.
And when Amy Mahadi's husband, Ahmad, died this spring, Jordan put notes in her neighbors' mailboxes asking them to take care of her as she grieved. They responded, one giving her a Christmas tree ornament with Ahmad's photo that she now treasures.
"(Jordan is) one of a kind. He's super," Allen Nance said. "I wish all of America were like him."
It has been a long journey since December 1980, when after serving in the Marine Corps, Jordan started with USPS in his home town of Prescott, Arkansas. He has served his current route since 2004. He became emotional when asked what the recognition meant to him.
"I knew my customers loved me, and I love them back, and I hope they know that. To see this here, it's overwhelming. I tried to hold the tears back, but this is love. I didn't expect this," he said.
"I just love giving good service, and I try my best. It don't bother me. I just like to do my job right. I didn't know it would end up being like this, but it kind of paid off I guess."