CARROLL JESTER
April 13, 2022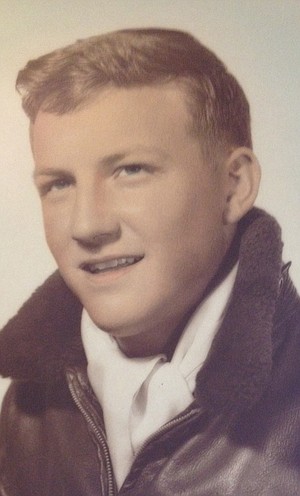 Carroll Thomas Jester, 75, of Burlington, WA, met his Savior Jesus Christ face to face on Saturday, April 9th, at 3 pm at Harborview Medical Center in Seattle, WA, after a tough battle following an aortic aneurysm.
A memorial service will be held at Calvary Baptist Church in Burlington, WA at 11am, April, 23rd; join us in wearing a favorite flannel to honor Carroll! The service will be live-streamed as well.
Carroll was born at home in Glenwood, Arkansas to Grady Lewis Jester Sr. And Alice (Johnson) Jester. He was the third of four children. Carroll left Gurdon High School after the summer of 1963 to join the Navy as a 17-year-old young man. After serving in Hawaii for 2 years he moved to Whidbey Island Naval Air Station. While there, he went with his Navy buddies, David Dyer and Gene Eagleberger, to Hal's Drive-In in Sedro Woolley, WA. Within minutes of walking in, the handsome young Carroll was mesmerized by the beauty of Nancy Louise Jester (of Sedro Woolley) and were married just three months later. Their wedding even made the local news as they, along with the minister of Day Creek Chapel, left the church to fight a fire and returned to finish the ceremony!
Carroll lived a full and blessed life; he thrived in his work at the Texaco Oil Refinery, was a Burlington volunteer fire fighter, and deeply loved his wife, Nancy Jester, "Louie," and his two children Mickie Lea (Jester) Burrow and Dr. Daniel Thomas Jester. He lived for hiking the Northern Cascades, visiting his family in the south every summer, working with his hands as a skilled craftsman, and enjoying the company of his two children, six grandchildren, two great-grandchildren! He will be deeply missed for his sense of humor and his natural ability to "stir the pot" and get everyone around him good and worked up for a laugh!
Carroll is survived by his wife Nancy Louise (Lint) Jester, daughter, Mickie Lea (Jester) Burrow, her husband, Brian Louis Burrow, son, Dr. Daniel Thomas Jester, his wife Gretchen Rachel (Linebaugh) Jester, and grandchildren, Alexander Burrow, his wife, Rebecca Burrow, Jessica Burrow, Corbynne Jester, Jenna Burrow, Simeon Jester, Samuel Jester, great-grandchildren, Paislee Burrow, and Avery Burrow (and one on the way!). He is also survived by his brother, Grady Lewis Jester Jr., his wife, Becky Kay (Franklin) Jester, and sister, Martha Jane (Jester) Long, her husband, William Carl Long, and many more cousins, nephews, nieces, and loved ones. Cards and condolences can be sent to Nancy Jester.
Carroll is preceded in death by his father, Grady Lewis Jester Sr., mother, Alice (Johnson) Jester, and sister, Nettie Ruth Eads.
The family wishes to thank the amazing Skagit Valley Hospital's Emergency team, Dr. Strong and nurse Janelle, the Airlift Northwest trauma team, the ICU and CCU staff of Harborview Medical Center, Lemley's Funeral Home, Calvary Baptist Church, and Cowboy Church Bow. Flowers can be ordered through Hart's Floral of Mount Vernon, WA (360) 424-4248.