Shirley Wilson
April 13, 2022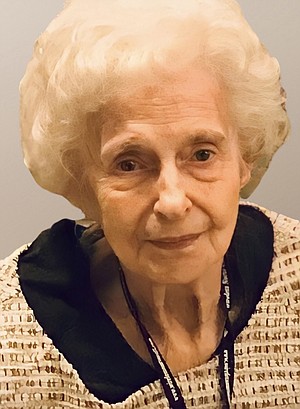 Shirley Jane Wilson, age 87, of Mesquite, Texas passed away on Sunday, April 10, 2022, after a brief illness.
Shirley was born on March 7, 1935, to Patrick and Mamie Temple in Warren, Arkansas. After graduating from Magnolia High School, she attended Southern Arkansas University where she earned a degree in education. She was a passionate fan of Texas Rangers baseball and the Arkansas Razorbacks, lifelong Baptist, and member of the Order of the Eastern Star.
She was preceded in death by her husband, Doyle A. Wilson Sr., and sister Pat Peace.
Left to cherish her memory are her son Doyle Wilson (wife Amy), daughter Mim Atwood, nephew Shannon Peace, five grandchildren, and four great-grandchildren.
Graveside services will be held Saturday, April 16, 2022, at 11 a.m. at Center Ridge Cemetery, Maud, Texas, under the direction of Bates-Rolf Funeral Home, New Boston, Texas.
Visitation will be held Friday, April 15, 2022, from 5 p.m. to 7 p.m. at Bates-Rolf Funeral Home, New Boston, Texas.
The family requests that in lieu of flowers please consider a donation to the Gladney Center for Adoption.
Online registration may be made at www.batesrolffuneralhome.com.