BOOKER JONES JR.
January 2, 2022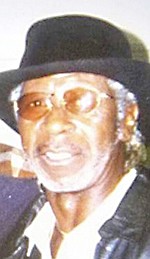 Booker Jones Jr., born Thursday, August 28, 1947, in New Boston, Texas to Mr. Booker Jones Sr. and Mrs. Anna Ester. Mr. Jones was a graduate of New Boston High School, a Mason, an honorably discharged Veteran and a retired auto mechanic from Red River Army Depot, with over thirty years of service. He enjoyed listening to music, dancing, cooking, going to the casino with his wife of eight years, Essie Jones and playing dominoes and cards with friends and family. He was a very caring husband, father, grandfather, brother, uncle and friend.
Booker Jones Jr. departed his life Thursday, December 23, 2021 in Texarkana, Texas at the age of seventy-four. His loving heart left a beacon of light for all the community. He will be remembered as the man with beautiful classic cars. He was a man with a big personality and a big heart that believed in being a man of his word and lending a helping hand. He lived a life well- loved and will truly be missed.
He is preceded in death by his mother, Anna Ester; father, Booker Jones Sr.; brothers, Levester Jones, Edgar Williams and Herman Jones; sister, Albertha Smith; and a special son, Anthony Dollarhide. He leaves to cherish in his memories: Wife: Essie Jones (New Boston, TX); Son: Scottie Jones (Kecha Banks) (New Boston, TX); Stepson: Carlos Johnson (Cheron Forte) (New Boston, TX); Daughters: Melissa Forte (New Boston, TX), Latoya Sanders (Hooks, TX); Stepdaughter: Lakesha Martin (Texarkana, TX); Brother: Kelvin Jones (Houston, TX); Sisters: Lois Green (Dallas, TX), Etta Jones (Texarkana, TX), Teresa Jones (New Boston, TX); Along with a host of grandchildren, great-grandchildren, nieces, nephews, other family members and friends.
Viewing only w/remarks is 10:00 am Tuesday, January 4, 2022 at Richardson Hill Funeral Home Chapel, 1104 Oak St., Texarkana, Texas.
Burial is in Northwest Louisiana Veterans Cemetery, 7970 Mike Clark Rd., Keithville, Louisiana.