Doris Rounsavall
July 6, 2022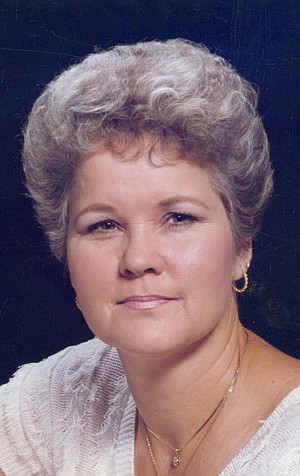 On Sunday, July 3rd, 2022, Doris Jean Brown Rounsavall, loving wife and devoted mother of 2, passed away at the age of 79.
Doris was born on June 29th, 1943, in Fouke, Arkansas to Grady Brown and Lessie Brown.
Doris had a passion for cooking, painting, shopping, and gardening. And her passion for those activities showed. Doris also had a green thumb and could plant anything anywhere and it would thrive. She also loved to take her children and grandchildren shopping every chance she got. She was a very generous, caring, and comical person to be around.
Doris married Ray Rounsavall Sr. on February 21, 1962. The two were each other's lifelong companions and friends. They were blessed with two children, Ray "Jack" Rounsavall, Jr. and Leighann Nolen.
Doris was preceded in death by her sisters, Dot Tapley, Beatrice Turner, Beula Faye and her brothers, Roy Brown, Paul Brown, and Mike Brown.
She is survived by her husband, Ray Rounsavall Sr.; her two children, Ray "Jack" Rounsavall Jr., and Leighann Nolen; her sister-in-law, Betty Brown; along with 5 grandchildren, 4 great grandchildren and several nieces and nephews.
Funeral Services will be at 11:00 AM Saturday, July 9, 2022, at Chapelwood Funeral Home in the chapel. Visitation will be an hour before the service at 10:00AM.