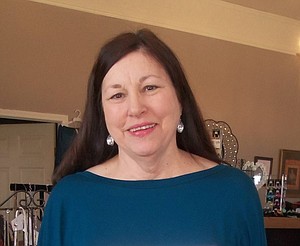 Mrs. Pat Bright Rhoads, age 74 of Hope, Arkansas, passed away Thursday June 2, 2022 in Little Rock, Arkansas.
Patricia was born February 8, 1948 in Hope, AR to Ivan and Faye Samuel Bright.
She was a retired draftsman for Arkansas Power & Light, Hope Water & Light and SMI Joist. Patricia was also the owner of Be-Dazzled. She was a member of Hope Rotary Club and Sentimental Journey.
She was preceded in death by her parents.
Survivors include a son, Bert "Rocky" Rhoads, Jr. of Richmond, KY; a daughter Melissa Ellen Somoza of Tucson, AZ; a brother Lloyd Bright of Arkadelphia, AR; a sister Barbara Jones of Bossier City, LA; two grandchildren Alex Palacios of Tucson, AZ and Marissa Mendoza; three great grandchildren Maya Mendoza, Zalen and Xander Palacios; several nieces and nephews; a perfect friend and partner Kenny Light.
In lieu of flowers, the family has requested donations to any of the following; Shover Springs Baptist Church 110 Hempstead 54 Hope, AR, American Heart Association or American Cancer Society.
Visitation will be held 12:00pm 2:00pm Tuesday, June 7, 2022 at BRAZZEL/Oakcrest Funeral Home. Funeral services will follow at 2:00pm at BRAZZEL/Oakcrest Funeral Home Chapel with Bro. Eric Barbaree officiating. Burial to follow at Memory Gardens Cemetery directed by BRAZZEL/Oakcrest The Funeral Home of Hope, Eddie Brazzel Director. Online condolences: www.brazzelfuneralhomes.com.