CALVIN SEYMOUR
June 8, 2022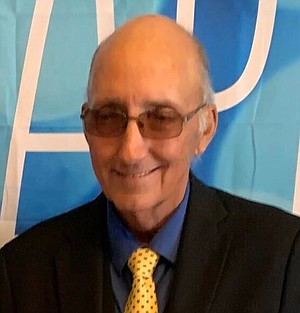 Calvin Seymour, 74, of Ashdown, AR passed away in his home on Monday, June 6, 2022. Calvin was born December 7, 1947 in Delhi, Louisiana to Ernest and Agnes Seymour. He is preceded in death by his parents, Agnes Griffin, Ernest Seymour, and infant daughter Tammy Kayline Seymour.
Calvin was a member of the Apostolic Tabernacle Church in Texarkana, Arkansas. He was employed at Brookshires Grocery store as kiosk manager. Calvin was a dog lover with a heart to serve and rescue animals. He ran a dog rescue shelter for more than 10 years, whether the dogs were from the pound, a drop off, or a stray in need of a home they were all welcome and cared for at his shelter. He equally loved children and animals. At Christmas time he would dress up as Santa Claus and visit under privileged children bringing them candy, toys, and fruit. Calvin was also an artist and published author of a children's book titled "Stuffy the Hedgehog." He was also loved by the children at church and was known over the years to buy the children their bibles.
Calvin is survived by his wife, Lena Seymour, his son, Ernest Calvin (Stephanie) Seymour, III of Brandon Mississippi, two daughters Amy Lynn (Martin) Angus of Glasgow Scotland, Penny Rebecca (Greg) Bradley of Floodwood Mississippi and step daughter Sherry Seiffert of Little Rock, two brothers Willie Melvin Seymour of Ashdown and Alvin Seymour of Foreman, five sisters Martha Wright of Ashdown, Ernestine Sanders of Ashdown, Rosalie Tabler of Ben Lomond, Ruby Stevenson of Ashdown, and Charlotte Rogers of Ashdown. He also had four grandchildren, Lauren, Olivia, Reagan, and Beth.
Visitation will be at Madden Funeral Home Wednesday, June 8th, from 5:00-7:00 pm, and services will be Thursday, June 9th, at 11:00 am at Apostolic Tabernacle Church in Texarkana, AR with J.B. Yelberton officiating. Interment to follow at Ashdown Memorial Gardens Cemetery.