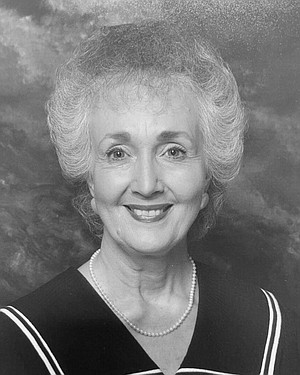 Funeral services for Mrs. Mary Lindsey Lee, 84, formerly of Linden, will be 2:00 p.m. Tuesday, June 21, 2022 at Linden United Methodist Church. Burial will follow at Linden Cemetery under the direction of Reeder-Davis Funeral Home in Linden.
There will be a time of visitation beginning at 1:00 p.m. Tuesday and lasting until service time.
Mary Lindsey Lee was born February 11, 1938, in Quitman, Texas, to George and Florence Lindsey. She passed away peacefully on June 19, 2022, in Carthage, Texas.
She retired from Linden Municipal Hospital after 32 years of service. She was a long time member of Linden United Methodist Church and a current member of The First United Methodist Church of Carthage. She was preceded in death by her parents; husband, Kenneth Lee; daughter, Lisa Holt; and brother, Jerry Lindsey.
She is survived by her son, Scott Lee and wife, Joni, of Carthage; as well as her grandchildren, Ashley Thomason, Coby Lee, and Laura Andrews, all of Longview, Rachel Penner of Carthage, Macy Cherry of Conroe, Christopher Holt, Jordan Poole, and Ryan Holt, all of Palestine, along with all of their spouses. She is also survived by 11 great-grandchildren; and many friends and family.