EUGENE GRANT SR.
June 23, 2022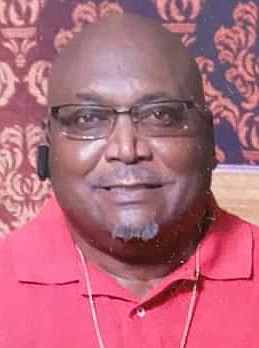 Mr. Eugene Grant, Sr., 71, of Texarkana, TX passed away peacefully at his home Wednesday, June 15, 2022. Eugene was born the son of the late Clyde Grant (Sr) and the Late Odessa Grant (Jethro) in Elyria, Ohio. Eugene Grant attended East St. Louis Senior High School.
Known as a true community leader, Eugene served on a Board of Directors Texarkana, Texas Housing Authority. He also served as President of the Residents Council for Texarkana, Tx High Rise. For many years he was employed with Mayflower Moving and Storage in Texarkana, Tx.
Eugene was a member of House of Refuge Church, Texarkana, TX. Eugene LOVED studying, sharing, and reading the bible. He also served in many ministries within the church including Armor-Bearer and Usher. He enjoyed teaching the bible whether to the High-Rise residents or those incarcerated throughout the state of Texas. Eugene enjoyed fishing, traveling, and visiting his family in St. Louis, MO.
He is preceded in death by his Father, Clyde Grant, Sr, Mother, Odessa Grant (Jethro), and his brothers Jimmie Johnson, Jr, William Grant, Sr. His sisters, Maggie Johnson, Dorothy J. Jackson, Ida-Mae Patterson, and Jessie-Mae Grant. His son Eugene Grant, Jr.
He leaves to cherish his memory: Daughter, Juanita (Bryan) Evans-Polk and Son, Eugene Grant II. Five brothers: Albert Grant, Clyde Grant, Jr, David (Melissa) Hardy, Thomas Grant, Tyrell (Marquita) Grant. Six sisters: Marilyn Grant, Joann Grant, Tina Patterson, Pauline Brown, Joseline Waller and Laquita Green, Eight grandchildren, several great-grandchildren, a host of nieces and nephews, including special and favorite niece Rachel R (Demetrius) Poole. Special friends, Verdie and Larry Gardner.
Memorial Service Saturday, June 25, 2022 at 11:00 AM House of Refuge Church 1707 West 6th St. Texarkana, TX with Pastor David Hardy, Eulogist.