Helen Brown Hoffman
March 30, 2022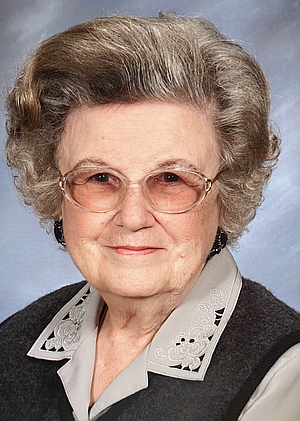 Helen Brown Hoffman passed away Saturday, March 26, 2022 at her home in Longview, Texas. She was 102.
Helen was born December 12, 1919 in De Kalb, Texas to William C. and Mary Susan Roark Coley. She was a retired after twenty nine years as Post Master at the Hooks, Texas Post Office. Helen was a member of Antioch Christian Church in Hooks, Texas where she served as an elder. She was a member of the Order of the Eastern Star, several garden clubs, and was active in community affairs.
She was preceded in death by her parents and two husbands, Horace Brown and Ben Hoffman.
She is survived by one son, H.C. "Sonny" Brown of Longview, Texas; one granddaughter, Kathleen Cochran and her husband, Keith of Longview, Texas; two great grandchildren, Ellie Cochran and Ann Cochran; and several nieces, nephews, other relatives and friends.
Services will be 10:00 A.M. Saturday, April 2, 2022 at Bates Family Funeral Home in De Kalb, Texas with Brother Dean Benton officiating. Interment will be at Chapelwood Memorial Gardens in Texarkana, Texas.
Visitation will be held immediately after the service at Bates Family Funeral Home in De Kalb, Texas.
Online registration at www.batesfamilyfuneralhome.com.