MATTIE JAMES
September 23, 2022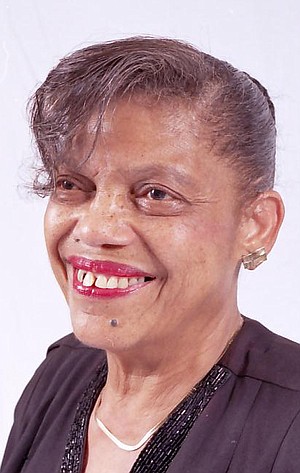 Mattie Lee Abbit James, 93, of Texarkana, Texas joined the Lord in Glory on September 12, 2022. Mattie Lee, the youngest daughter of Gus and Mamie Abbit was born January 13, 1929 in Homan, Arkansas. She was united in holy matrimony to Jerry Howard James. She was mother to five, Esther Mae, Howard Jr., Joyce Ann, Jean Diane, and Velma Jean. Mattie also poured into her grandson, Darrel Jones, and raised him as her own. Mattie was a faithful member of Mr. Orange Baptist Church, Texarkana, Texas where she served as a dedicated member of the choir, a faithful member of the Sunday School ministry, and a devoted member of the Women's Ministry.
In 2016, she moved to Arlington, Texas with her youngest daughter, Velma and family. Her love and commitment for the Lord continued to guide her daily walk. Like her home, Mt. Orange, Mattie found a place to worship the Lord in spirit and truth at Life Community Church in Arlington, Texas where she remained faithful until her death.
She is survived by: her daughters, Joyce (William) Armstrong of Richardson, Texas and Velma (Kenneth) Johnson of Arlington, Texas; her son, Howard James of Tucson, Arizona; her grandson, Darrel (Tracie) Jones of Missouri City, Texas; four grandchildren, two great-grandchildren, and a host of nieces and nephews. She will be greatly missed by her family and friends.
Funeral services will be 11 AM Saturday, September 24, 2022 at the Mt. Orange Baptist Church with burial to follow at Chapelwood Memorial Gardens. Online registration is available at www.haynesmortuary.com.